Each year the township provides an opportunity for township residents to get rid of accumulated trash. Dumpsters are brought to the parking lot at the township hall. Citizens may bring items, including metals and scrap lumber, to the site. This service is free of charge. It is usually held on a weekend in mid-autumn.
All-Township Trash Clean-up Friday, Oct. 3rd 8:30 - 4:30 Saturday, Oct. 4th 8:30 - Noon
Township trustees and employees are on hand to assist with disposing of the trash. Front-end loaders are used to lift large items into the dumpsters. Hazardous wastes and commercial or building materials are not accepted.
The township also has year-round recycling services. A dumpster remains parked full-time at the corner of State Route 53 and Little Portage East Road. This facility may be used to dispose of recyclable items. A list of items which may be disposed of is posted at the site.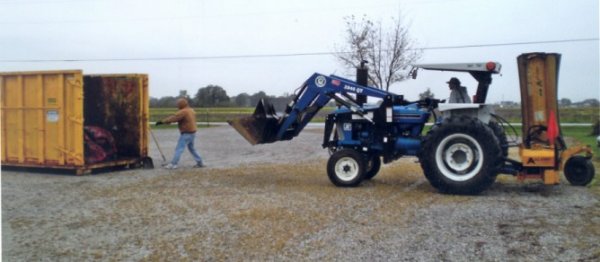 Bay Township Bay Township Hall: 4471 W Fremont Road Port Clinton, OH 43452 Township Office Telephone: 419-734-2876 Township Mailing Address: 5530 W Little Portage Road Port Clinton, OH 43452