Bay Township in Ottawa County, Ohio lies just west of the city of Port Clinton, the county seat. The township was named for the Sandusky Bay that comprises its southern boundary; its boundary to the north is the Portage River.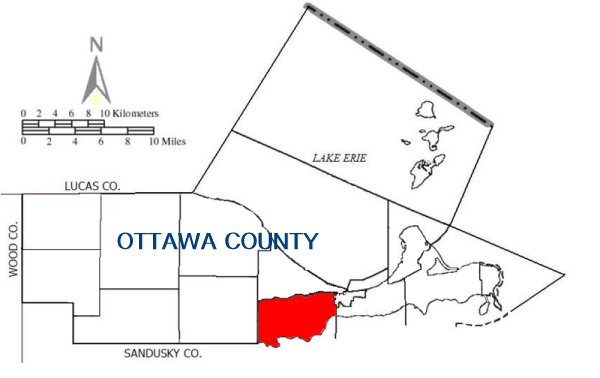 Our first inhabitants were Frenchmen who hunted, fished, trapped and traded with the Indians who lived here then. Bay Township was formed in 1830 as a part of Sandusky County until Ottawa County was organized in 1840. The first Trustee was Samuel Hollinshead and the first Justice was L. Mackey. Some of the earliest settlers were survivors of a shipwreck off Port Clinton in the 1830's.
In 1874 the township contained 11,365 acres of land and the population was 509. Of these people, 378 were native born and 131 were foreign born.
The first agricultural products were wheat, buckwheat, oats, corn, clover seed, potatoes, sorghum, grapes, apples and wool. A map dated 1874 identifies where many farmers had settled and many of these names are still familiar today. These included Darr, Druyor, Hopfinger, Hurrell, Lattimore, McRitchie, Mulcahy, Park, Paulsen, Streeter and Wilcox.
The hunting grounds of the Winous Point Shooting Club, the oldest duck hunting club in the nation, are also identified on the 1874 map.
Bay Township Bay Township Hall: 4471 W Fremont Road Port Clinton, OH 43452 Township Office Telephone: 419-734-2876 Township Mailing Address: 5530 W Little Portage Road Port Clinton, OH 43452